Are you looking for a specific type of shooting protection?
CLEAR
Electronic Earbuds
Ear Muffs
Earplugs
Best Sellers
Earbud Protection & Enhancment
View Gallery
Enjoy high-quality audio, digital hearing enhancement, protection, and hands-free communication in a true wireless package, complete with up to 12 hours of battery life and a convenient charging case.
Learn More
Say goodbye to bulky earmuffs and hello to GS Extreme—the first earbuds ever to combine hearing protection, hearing enhancement, and studio-quality earbuds
Learn More
Earmuff Shooting Protection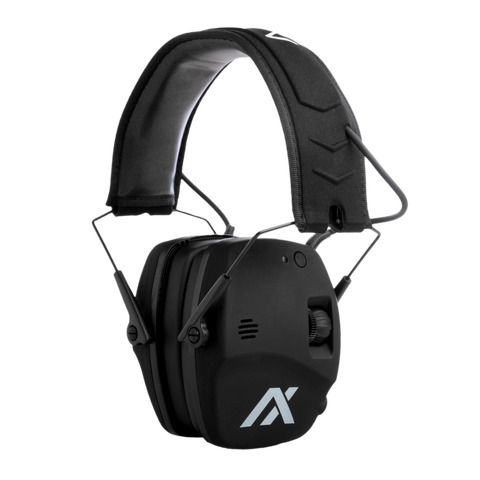 Slimline Electronic Earmuffs with 27dB SNR protection + up to 8X hearing enhanmcent. The world's most advanced hearing enhancement, hearing protection, and Bluetooth audio- all inside of a compact, slimline Earmuff for all your ear pro needs.
Learn More
Slimline Electronic Earmuffs with 25dB SNR protection + up to 8X hearing enhanmcent
Learn More
Passive Earmuffs with 25dB protection, slim-line and comfortable
Learn More
Earplug Shooting Protection
Versatile earplugs for all activities, offering 18 dB SNR in closed mode and 10 dB SNR in open mode. Toggle switch for seamless transition, made with soft, washable materials.
Learn More
XP Reactor provides revolutionary sound filtering, delivering clear, natural sounds while shielding against loud noises with the Dynamic Mesh Filtering System™. Offers 33 dB SNR protection for impulse sounds and 5 dB SNR protection for general sounds.
Learn More
Versatile, disposable earplugs suitable for various activities, offering a universal fit and easy disposal, or can be washed and reused. Ideal for indoor and outdoor pursuits, ensuring reliable hearing protection in any environment.
Learn More
Enjoy ultimate versatility and uncompromising hearing protection in any environment with our exclusive bundle. Featuring our top-selling products, this bundle offers significant savings while ensuring your hearing is safeguarded at all times, no matter the circumstances.
$359.98
50% BUNDLED SAVINGS
$179.99
Buy Now